5 tags
3 tags
2012: The End and the Beginning
Happy New Year everybody! 2012 has arrived and whether or not it's our last year on earth, I intend to make the most out of it. This brand-spanking new year has also brought about the feeling of a new beginning. A blank page. Speaking of blank pages, I have vowed to be better at preserving memories, ideas, or areas of interests in an attempt to better document my life and my growth as a...
4 tags
3 tags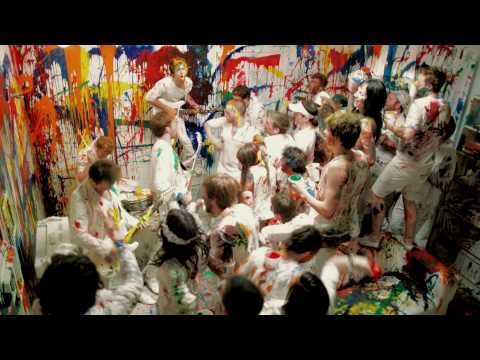 5 tags
5 tags
3 tags
Marching on: Hong Kong and Macau
I realized that I've made a lot of promises in the past, of blog entries about whats been going on. Here's my attempt to finally deliver. I will however, be relying heavily on pictures to do most of the updating. Last September 30 - October 3, I went on a Hong Kong-Macau field trip for school. It's trips like this that make me love being a Tourism major. Let's just say...
4 tags
In Fear of Allergies and Lung Problems
As I attempt to scrape out the molds that have slowly started growing on my Tumblr, I will use the sharp edge tool known as "an update on what has been happening". With this tool, there is a risk of leaving scratches depending on what I say, but an equal chance of cleaning it of molds. Since I fear allergies and lung problems I have decided to remove the molds with whatever tool I can,...
4 tags
4 tags
Row Row Row Your Dragon Boat...
Gently down Manila Bay… With all the recent drama surrounding Philippine Dragon Boating, my sister and I decided to go to Manila Bay at 5am last August 14 to find out what Dragon Boating really is, and to learn the truth about the issues surrounding the sport. My sister was also able to interview the POC to get their side of the story. As dutiful citizens, I believe it is our...
Become Part of the Tipping Point
Feel like you spend too much time online? What if I told you, that you could help make a difference whenever you're on Facebook or Twitter or Tumblr? Last Saturday, August 14,2011, my sister asked me to accompany her to the 6th ICCS Convention on Mass Communication held at the Ateneo de Manila- Henry Lee Irwin Theater to photograph and listen to veteran broadcast journalist, Maria Ressa,...
3 tags
Smile.
An interesting lesson learned from an unusual encounter. My older sister, Ashley, had been trying to sell her Blackberry for a couple of weeks and decided to post an ad on sulit.com. One of the first interested buyers that contacted her was Dax. Over the long (and I mean LONG) course of their exchange about the price and item details, my sister and I developed inside jokes about Dax. We made...
"Yeah, just sitting back trying to recapture a little of the glory of, but time..."
– Glory Days by Bruce Springsteen